Transactional Real Estate Services
Our full-service real estate due diligence services are tailored for busy acquisitions teams in high-growth environments where resources are continually stressed.
We review 3rd-party reports and prepare comprehensive market and scenario analyses which stress test your investment assumptions against industry standards.
We can abstract virtually any set of documents related to a real estate transaction. We abstract leases, loans, partnership agreements, purchase contracts, and more.
All abstraction projects include access to innovative technology tools that keep clients updated on critical dates and produce comprehensive reports.
Nimble acquisitions teams need dynamic and capable underwriting support to ensure they aren't missing out on opportunities.
Our analysts work seamlessly with your team, allowing you to chase game-changing deals without sacrificing your team's focus.
We provide both on-site and off-site review of books & records, expertly summarizing findings including any abnormalities or mis-coded transactions.
Results are delivered in dynamic reports which allow clients to "kick the tires" and drill-down into the data.
Managed Real Estate Services
Enterprise Real Estate Solutions
Real Estate Fund Modeling
Custom Marketing Projects
Strategy & Business Process
Our varied service capabilities allow us to tailor a solution for every client.
We ensure our combined offerings on every engagement work seamlessly with the client to maximize efficiency and value delivered.
Transactional Services - Due diligence projects ensuring swift closings
Managed Services - Ongoing engagements utilizing our experience
Enterprise Solutions - Consulting services leveraging our expertise
The above figures don't add up to 100% because we are frequently engaged in multiple areas for the same client or project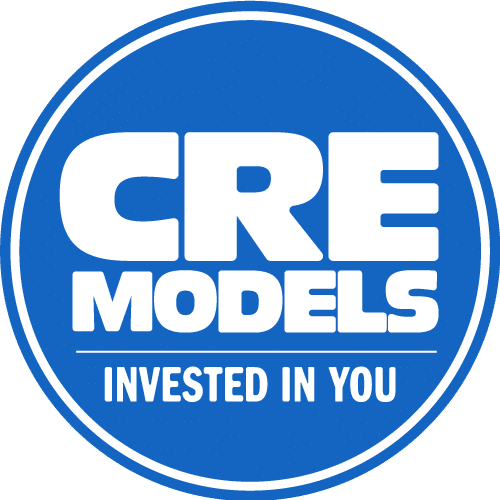 CREModels is Invested in You: People, Clients, Industry & Community
All our financial modeling and due diligence services are completed inside the US by our full-time employees.
CREModels LLC
9800 Fourth Street N
Suite 200
St Petersburg FL 33702