What We Do: Managed Real Estate Consulting Services
For more information, contact: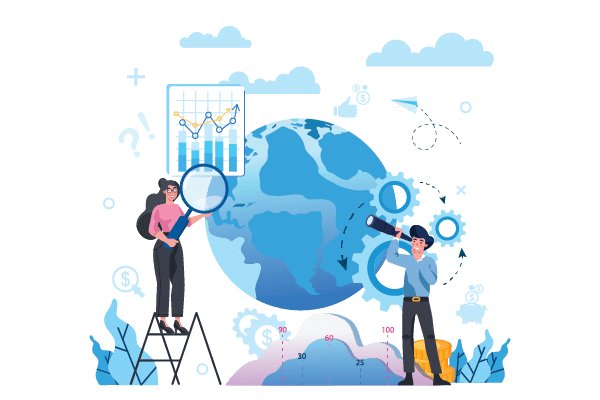 Bandwidth & Brainpower
Real estate investors across the country rely on CREModels managed real estate consulting services as a force-multiplier by adding Bandwidth & Brainpower in their efforts to:
Uncover new investment opportunities and ramp up deal flow
Maximize real estate performance and ROI
Better manage resources across the entire asset lifecycle
Navigate the continual ups and downs of commercial and multifamily real estate as well as the broader economy
Empower you to operate with a smaller and leaner team and avoid the headaches (turnover, lengthy onboarding times, etc.) typically associated with maintaining in-house resources
With predictable fees and an experienced bench of talent, our highly trained analytical team gives you more bandwidth to run your company and accomplish your goals. Our value-adds cover areas such as acquisitions, due diligence, asset-management and dispositions.
Our specific commercial real estate consulting services include:
Using technology and data to assist investment funds, acquisitions team members, and developers in their pursuit of new opportunities, from raising additional investment capital to buying or building real estate (apartments, shopping centers, warehouses, office buildings, self-storage facilities, and other assets). "It is about much more than deal-evaluation," said CREModels Managing Director Mike Harris. "In these engagements, we work with clients to develop target lists and devise and execute scalable outreach strategies."
Supporting equity funds evaluating investments or buying existing interests in limited partnerships or CMBS tranches on the secondary market.
Providing real estate fund managers and syndicators with data-driven guidance on capital markets and other asset-management tasks, empowering them to maximize returns for stakeholders. [RELATED: "What We Do: Private Equity Real Estate Fund Modeling" and "What We Do: Real Estate Asset Management"]
Teaming with lenders, special servicers and court-appointed receivers who want to more confidently handle incoming deal flow and manage assets under review or in receivership.
Boosting the capacity of busy investment sales and capital markets brokers who aim to expand their geographic reach, embrace new property types, or take on more volume without making full-time hires.
Every step of the journey
CREModels assists you in every step of your real estate journey—from evaluating and acquiring assets to managing and disposing of them. Our comprehensive suite of managed real estate consulting services covers interests throughout the capital stack, including General Partners (GPs), Limited Partners (LPs), mortgage lenders, and mezzanine lenders. Whether you're a seasoned investor or a first-time buyer, we can provide the support and guidance buyers and sellers need to succeed in the real estate industry.
Outsourced Real Estate Acquisitions Services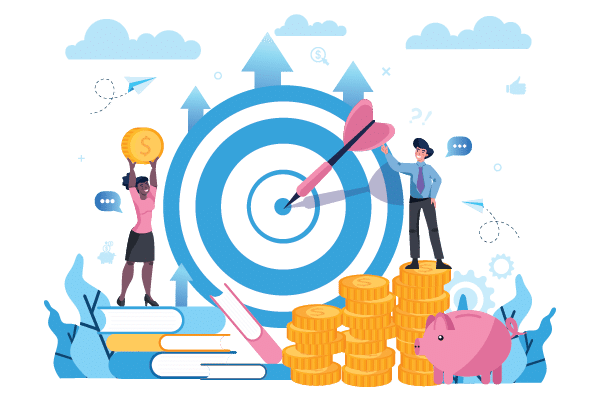 To bolster our clients' acquisitions pipelines, our analysts leverage their in-depth training as full-time CREModels employees, guided by an executive management team with decades of experience in real estate investment, CRE brokerage and real estate technology. The first step is to collaborate with the client to develop a big-picture strategy. We then dive into the data to hone a target list using geographic information systems (GIS) databases and other tech tools and information sources. CREModels has been a leader in real estate automation and AI for years and applies these capabilities at scale to efficiently generate new leads at high volume.
Our outsourced acquisitions services help you navigate the complex world of real estate, build a successful pursuit strategy, and align your investment goals with those of your partners. Top private equity real estate firms, life insurance companies, and developers trust CREModels to unearth undervalued assets in markets large and small.
In addition to our longstanding focus on real estate technology, our core competencies in this area include real estate consulting services such as:
Conducting extensive market research to identify targets that are most likely to generate a strong ROI; this includes analyzing macroeconomic indicators, submarket characteristics, trade area demographics/trends, and other factors key to understanding real estate markets.
Directly reaching property owners for off-market opportunities by working with you to develop targeted outreach campaigns.
Quickly screening deals and underwriting promising opportunities to meet your investment criteria.
Creating effective business plans as well as visually striking, well-written and informative offering memorandums for committees or potential investors; these detailed analyses include financial projections, market data, and other key metrics.
Supporting funds and buyers in pursuit of loan sales and distressed assets.
We provide ongoing support throughout the acquisitions process, with a focus on moving quickly to a signed LOI and/or executed contract that you can be confident will close. Our team has a successful track record with a range of asset types, including multifamily apartments, office, retail, self-storage, data center, hospitality and industrial properties. We also bring to the table broad experience with "special situations," from understanding loan sales and equity interests in the secondary market, to the ins and outs of auctions, distressed sales, REOs, bankruptcies, and receiverships.
By teaming with CREModels, you can streamline your acquisitions process and make smarter, more informed investment decisions. Whether you are a PERE 50 firm or a regional developer, we are here to help you achieve your goals.
Full-Service Real Estate Due Diligence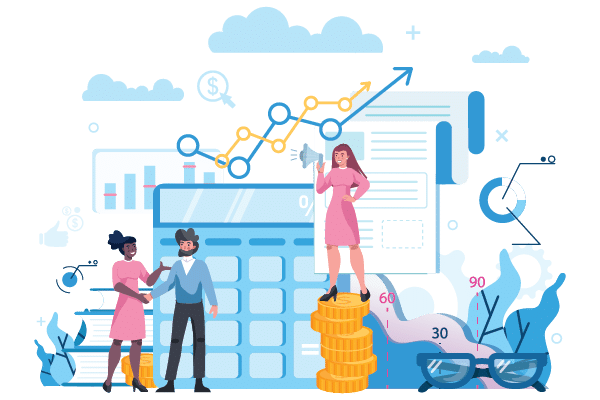 Having worked with CREModels to identify an acquisition, once you have an agreed-to LOI or signed PSA the next step is to bring in our real estate due diligence team to secure and verify all information needed to make a sound investment. Our analysts bring to the table years of experience with all components of a solid due-diligence process, including:
Analyzing lease abstracts [RELATED: "What is a Lease Abstract?"]
Abstracting leases
Conducting profit and loss reviews
Managing third-party reports
Tracking closing timelines
Reconciling accounts receivable
Auditing tenant reconciliations
Reviewing loan quotes
Analyzing equity partnerships [RELATED: "What We Do: Private Equity Waterfall Models"]
Managing a real estate firm can be complex and challenging. Whether you're looking for quick flips or long-term investments, we can help you identify opportunities that align with your investment strategy. Our due diligence process is thorough and comprehensive. We tailor our managed real estate consulting services engagements to our clients' unique needs and goals. Our real estate experts provide you with valuable insights and advice throughout the process.
[RELATED:
"Due Diligence Needed in Real Estate Secondaries Market"
"Giving Due Diligence Its Due: Why Real Estate Investors Need To Ask Tough Questions"]
Outsourced Disposition Services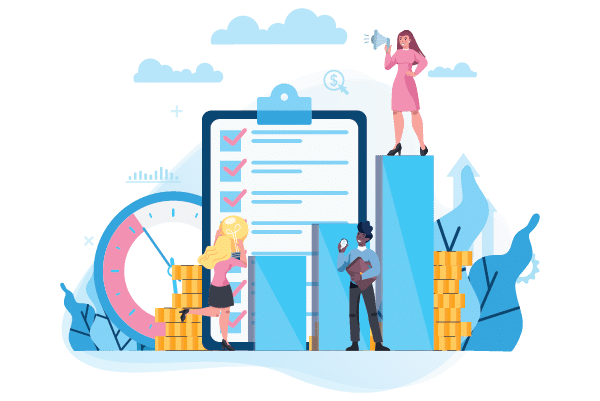 When it is time to dispose of a property or wind down a fund, we help you evaluate your options and make informed decisions. We perform pre-sale due diligence, get vendor quotes, evaluate potential brokers, and navigate the complexities of the sales process on your behalf. With CREModels, you can achieve a successful exit that meets your investment goals.
Sell-Side Due Diligence
Sellers can gain a significant edge by conducting due diligence on their own assets prior to putting them on the market. CREModels' sell-side due diligence services can reduce your asset's time on the market, lower the risk of re-trades, and potentially improve your overall return.
Our analysts bring issues to the surface before they could be exposed by the buyer's due-diligence process. The list includes:
Risky and overlooked/forgotten "outs" and co-tenancy clauses in tenant leases
Disparities in collected rents versus stipulated lease amounts
Lacking or out-of-date information related to physical condition, expense reconciliations, and other factors relevant to asset value
Organize and prepare the deal room
After scrubbing general ledgers, income statements, utility bills, bank statements and other important sources, our team puts together a best-in-class presentation, relying on professional data visualizations, compelling copy and attractive graphic design. By answering pressing questions upfront, we help you make a strong impression on buyers and brokers alike.
As the seller, you broaden your options by having more presale facts at your fingertips. For example, you could decide whether to renegotiate problematic lease clauses, address physical condition issues, and/or wait until newly uncovered issues have been addressed—far better options than knocking down the price due to a buyer's "surprise discovery."
Capital Expense Projections
Our capital expense projections give you the information you need to conduct a more efficient and effective negotiation. The approach is one of perspective-taking—analyzing the asset to better understand a prospective buyer's likeliest investment thesis for purchasing it.
To achieve a specific internal rate of return, buyers must anticipate what they will need to spend on the likes of HVAC replacement, building or parking lot repainting, lobby redesigns, roof repairs, or shopping center façade upgrades.
Our capital expense projections give you a stronger sense of how the buyers' due diligence could shape their eventual offers and negotiating positions. If our analysis points to larger-than-anticipated capital expenses, you could proactively respond by…
Adjusting the asking price ;
Giving the buyer a credit or credits on the closing statement; or
Carrying out the needed projects yourself prior to marketing the asset.
These reviews also uncover positives that should be factored into the calculus of would-be buyers. The seller, for instance, could have already secured approvals for additional development on adjacent land. In this case, our analysts could provide the buyer with a well-documented report on this upside to the property, bolstering the seller's negotiating position.
Coming to the table with information is always better, even if the seller and buyer do not see eye-to-eye on all issues, adds Mike Harris, CREModels Managing Director. "The seller might regard a particular physical change as an optional, cosmetic improvement, while the buyer could see it as critical, deferred maintenance," he said. "If you come to the table with an independent, expert assessment that bolsters your argument, you'll do better in that negotiation."
Time can be a killer in real estate. Our capital expenditure projections lead to optimistic, but realistic, expectations, increasing your chances of quickly closing the deal.
Giving you Defensible NOI™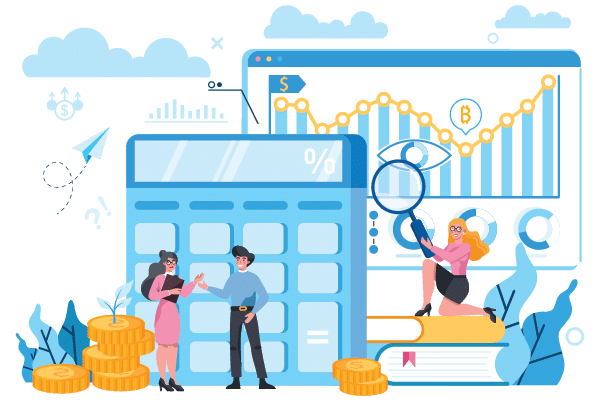 Defensible NOI™ is one of the primary deliverables of CREModels' disposition services.
The concept is simple: Provide sellers with an unassailable number for the asset's net operating income, based on our analysts' thorough review of all available information.
"You don't want that buyer to be able to come in, play games, and argue that this or that variable should be lower, therefore your NOI and asking price should be, too," notes CREModels Vice President Max Garbus. "Offers often are based on a particular cap rate. As the seller, it's just much better to go into the negotiation feeling confident that you know the actual NOI for that property."
Our analysts dive into the GL and examine the seller's historical data and cash flows. They look for inconsistencies that could be flagged by the buyer (one real-world example: a snowplow expense in the month of June for an asset located in the Southeast).
"We want to know if any of the seller's categorized capital expenses—for example, an old HVAC system that requires continual, expensive repairs—are likely to be seen by the buyer as operating expenses," noted Karl Thompson, a veteran CREModels Project Manager. "Since it's a potential argument from the buyer for dropping the NOI and asking price, you want to neutralize that variable in advance."
Defensible NOI™ can benefit owners and asset-managers even before they sit down at the negotiating table—for example, in evaluating brokers for the deal. "The broker's opinion-of-value number might assume that, because the asset is triple-net, the landlord is recovering 100 percent of the operating expenses," Thompson notes. "But what if our review has uncovered negotiated lease exclusions that reduce that percentage? The actual NOI could be $150,000 instead of $200k."
Defensible NOI™ is all about eliminating wildcards, Garbus adds. "Understanding why the broker is getting to a particular number is a lot easier when you yourself know what the true NOI actually is."
Broker Evaluations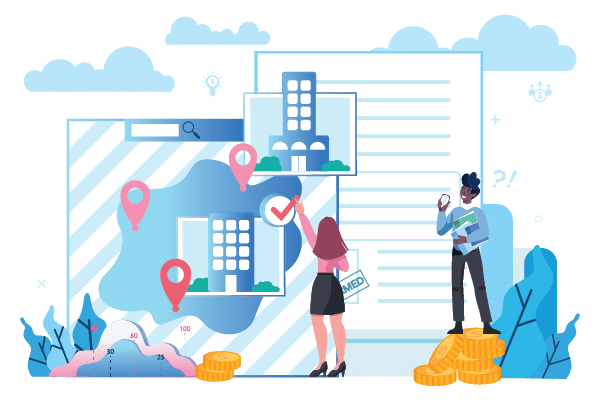 Choosing the right broker can be a critical step to a successful disposition. Owners and asset-managers rely on us to sit down with multiple broker candidates and inquire into factors such as…
Experience level and recent transactions involving similar assets
Network of active buyers
Approach to asset marketing
Employed tech stack/listing services
Assumptions and variables built into the broker's quote
In providing sellers with an evaluation, our analysts pay careful attention to their own assumptions as well. CREModels Vice President Max Garbus cites a scenario in which four brokers have offered quotes—three in the $25 million range, and a fourth for $30 million.
"Don't just assume the outlier quote is off-base—ask more questions," Garbus said. "You might get a response like, 'I'm very confident in this number. I have a handful of clients who buy exactly this type of deal, and this is where the prices have been.' That broker could be exactly who you're looking for."
Financing Quotes
Real estate buyers are intent on having the right capital structure. As a result, sellers benefit when they head into a deal with a strong sense of the types of financing quotes that will be available to would-be purchasers, given the specifics of the asset and overall marketplace.
Our analysts dive into those details to assess likely financing options given a range of buyer target returns, equity-debt ratios, and flexibility levels. "You want to make it easy for the right buyer to pull the trigger," notes CREModels Vice President Max Garbus. "Are Fannie Mae and Freddie Mac viable options? What about CPACE or mezzanine financing? We model a wide range of scenarios."
These real estate consulting services are especially important during shifts in interest rates and loan-to-value ratios, such as those seen in the wake of the Covid-19 pandemic. "In that kind of environment, some sellers make the mistake of trying to market properties at cap rates that, once you actually crunch the numbers, would miss a typical buyer's investment targets on the deal," Garbus notes. "Having an objective, third-party source look at a buyer's likely financing options helps illustrate the marketability of an asset."
Pre-Market Valuation
As a national leader in real estate modeling, CREModels has spent more than a decade developing and refining tech tools for analysis, underwriting and asset-management. On behalf of clients pursuing real estate dispositions, our analysts use these highly efficient tools, as well as our own years of experience in all real estate sectors, to provide accurate pre-market valuations.
Typically, these engagements include comparing broker valuations with scenarios modeled in the software. Oftentimes, our clients are actively involved. "They'll use our platform to run their own scenarios and projections and play with different assumptions," notes Karl Thompson, CREModels Project Manager. "We can then sit down with them and compare our analyses with both theirs and those provided by the brokers. The process yields a clearer understanding of asset value."
Offer Review and Comparison
Commercial real estate brokers have a saying—"Time kills deals." By enlisting CREModels to review and compare offers, our clients are able to make faster and more confident disposition decisions. We review and compare the individual details of prospective buyers' due-diligence asks and calculate the potential net effect of the total on the asset price. These factors may include the buyer's requested:
Time period
Additional asset or market data
Credits/discounts
Engineering or environmental studies
Sellers benefit by carefully evaluating what such requests might suggest about a buyer's resources and intentions, explains CREModels Vice President Max Garbus. "An offer could be appealing in terms of price, but if the buyer wants an extremely long due diligence process, that could signal that the buyer is counting on working you down in price," he explains. "On the other hand, the more reasonable due-diligence ask on another, slightly lower offer could owe to that would-be buyer's higher level of interest and sincerity. Our reviews make it easier for sellers to see their offers in full context."
Upon sale, we review the partnership agreement and all historical payments to ensure the correct calculation of distributions to both the GP and LPs.
Benefits of Our Managed Real Estate Consulting Services
So why choose our managed services for your real estate needs? Here are some of the key benefits we offer:
Efficiency: Real estate investors more efficiently deploy their time, personnel and financial resources by working with CREModels to outsource non-core "heavy lift" functions related to acquisitions, dispositions and asset-management. [RELATED: "Real Estate Outsourcing: Gaining an Edge"]
Experience: Our team brings years of real estate experience and a deep understanding of best practices and red flags in areas such as due-diligence, financing/refinancing, capital calls, lease language, accounting methodologies/systems, and much more.
Expertise: We leverage the latest real estate technology, including our own proprietary real estate modeling and analysis tools, to solve complex problems across all dimensions of real estate, from ferreting out property-level discrepancies to standardizing reporting for an entire portfolio.
Flexibility: We work with clients of all types and sizes, from global REITs and pension funds, to smaller syndicators, GPs and boutique investment shops. At CREModels, we customize our commercial real estate services to meet your specific requirements and timetables, ensuring that you get the support you need, no matter your investment goals.
Reliability: We are reliable and responsive, with a service-oriented culture of continuous improvement [RELATED: "Invested in You"].
Comprehensive: We provide a full spectrum of real estate consulting services designed to meet all of your real estate needs, from acquisitions to disposition, and beyond.
---
About Our In-House Analytical Team
All members of the CREModels team receive rigorous training in the art and science of real estate financial analysis. As new hires, these full-time employees of our firm must pass a series of progressively more advanced exams. They also shadow veteran analysts to gain firsthand experience in applying our technology tools and analytical methods to real-world projects.
As a result of these skills, our analysts can quickly screen and underwrite deals involving any property type (or multiple property types). They also leverage the latest data analysis tools and sources to uncover deal-flow opportunities for our clients. Combining expert human oversight with AI and automation further expedites the process.
Quality-control is a major focus at our firm: All CREModels work products go through a multi-step review process to guarantee accuracy and actionability.
In keeping with our "Invested-in-You" philosophy, CREModels always provides a designated, single point of contact for the life of your project. No need to continually retell your story. In effect, our team functions as your team, collaborating with you to understand the specific equity and debt structures with which you are working, the challenges you seek to overcome, and the opportunities you are eager to pursue.
"Our analysts live and breathe the CRE marketplace and financial analysis and due diligence," says Mike Harris, Managing Director. "They know which rocks to turn over, both to mitigate risk and to uncover deals with high potential for healthy ROI."[RELATED: See 'A Client-Centric Approach']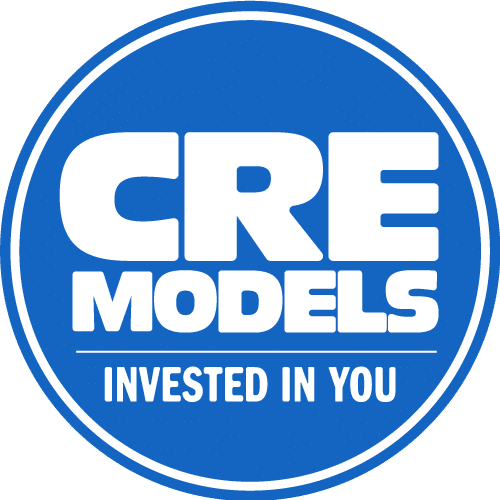 CREModels is Invested in You: People, Clients, Industry & Community
All our financial modeling and due diligence services are completed inside the US by our full-time employees.
CREModels LLC
9800 Fourth Street N
Suite 200
St Petersburg FL 33702