We invest significant resources to ensure our people have a rewarding and engaging work environment with challenging growth opportunities.
The development of our people is our top priority through internal and external training initiatives that enable employees to follow a career path available nowhere else in the real estate industry.
We are invested in delivering a unique experience through a transparent and aligned relationship, working towards common goals with our smart, accessible and efficient team.
We want every referral we receive to be absolutely thrilled they found us.
We stand by our clients on the front lines defending them, standing shoulder-to-shoulder.
Invested in Our Industry.
We are invested in driving the real estate industry forwards by continually raising the standards for transparency, accuracy and ethics.
We invest our time to produce free and low-cost tools for the industry and educational institutions.
We also maintain a strict ethics policy that prohibits any team member from acting in a way that could potentially deceive other real estate professionals.
Invested in Our Community.
We invest resources providing free and discounted products and services to nonprofit organizations and endowments.
We also dedicate personnel and financial support to charitable organizations through sponsorship, volunteering, and board service.
Sign up for our newsletter and receive updates on our new products and services, case studies, and thought leadership from CREModels.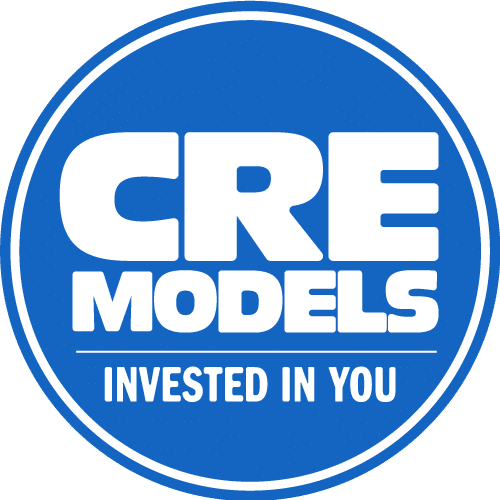 CREModels is Invested in You: People, Clients, Industry & Community
All our financial modeling and due diligence services are completed inside the US by our full-time employees.
CREModels LLC
9800 Fourth Street N
Suite 200
St Petersburg FL 33702