Retail Real Estate During the Mobile Tsunami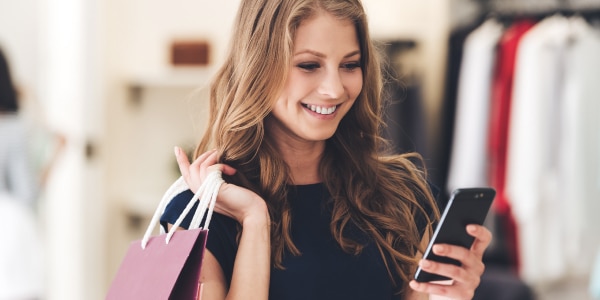 Originally Appeared on GlobeSt.com
LAS VEGAS – Retail real estate landlords have a tough time managing the dynamic of online versus in-store sales. CREModels (RECon booth N1538) is a real estate consulting and advisory firm who knows the challenges that both retailers and landlords have to face. We spoke with the firm's managing director, Mike Harris, about how to get through those issues.
GlobeSt.com: You deal with retail real estate tenants that sell both in stores and online. Does that ever pose a problem for them?
Mike Harris: The "mobile tsunami" has disrupted all sorts of business, especially brick-and-mortar retail. Customers are increasingly engaging in "showrooming" by walking the store floors while concurrently price-shopping on their mobile device. Brick-and-mortar retailers have had to get creative. Many stores now offer online ordering with in-store pick up as a way to help maintain foot traffic, which is the lifeblood of any shopping center. This phenomenon has trickled into leasing as well. We are starting to see leases where the percentage-rent clauses include online sales. This was previously unheard of, but some landlords are starting to demand it. Not all tenants are willing or able to give this sort of concession, however. Most tenants with a national reach will refuse these provisions simply because they have the leverage, but the logistical headache of attributing these hybrid online/offline transactions to a specific location throughout their chain is daunting.
For example, we recently reviewed a portfolio of leases that included an in-line tenant, a cigar store that also sells online. Their lease specifically includes online sales in the percentage-rent calculation. When this is negotiated up front by both parties, there may be little concern initially. However, if the cigar store has this specific language and a furniture store in the same shopping center does not, is there enough ambiguity for the landlord to lay claim to all online furniture sales? It's really hard to tell.
Also consider an M&A scenario where a larger retailer buys a chain of locations which may have these clauses in their leases. After the deal closes, landlords may try to include these ancillary sales, especially if the buyer uses these new locations as part of their fulfillment process. The same is true on the sell-side of retail M&A deals. The more of these issues that can be cleaned up prior to sale, the better.
The first step in all these scenarios is to get an inventory of all the leases in the portfolio and make sure the trouble areas are identified. Working closely with a real estate due diligence partner such as CREModels can help avoid surprises and allow the legal team to clean up any issues before they become a serious pain point or derail an otherwise smooth transaction.
GlobeSt.com: How does it impact retail landlords?
Harris: Landlords are obviously trying to capture as much value as possible from their centers. Having a great tenant mix and a great location will always drive tenant demand. In many cases secondary and tertiary markets see the biggest loss of foot traffic from online sales. This is an issue to keep our eye on in the future, as lease clauses like sales kick-outs and co-tenancy can have devastating consequences for shopping centers. Some centers that have been supported by daily traffic count and foot traffic for the last 20 years are no longer relevant as larger retailers have found other ways to capture sales. As the lines between online and offline continue to blur, landlords with percentage-rent clauses may feel favorable base rent provisions are being exploited by tenants who are excluding hybrid transactions. Consider a furniture store which is basically used as a showroom. Traditionally, many sales are made in the store, but the products are delivered at a later date. If the furniture store is using a traditional POS system, then it is easy to conclude that the sale took place in the store. But what if the shopper was standing in the store with a sales rep but actually bought the item online because the payment process was easier? What if the retailer uses a system like Square or PayPal? Are those sales considered online or in-store?
In the retail real estate business, we always talk about how the in-store experience is crucial to many online sales and how an ever-increasing number of shoppers are doing their research online, and then showing up for one last look before they buy. Identifying where a sale like this actually takes place is challenging. As retailers continue to grapple with blending the online and offline experiences, landlords are presented with a number of challenges in navigating this landscape.
However, just like the tenants mentioned above, the key for landlords is to have an accurate inventory of the individual agreements especially the through the use of lease abstracts including all miscellaneous addenda. This is especially important prior to acquisitions or dispositions, but also as part of a diligent portfolio review process. Again, having a due diligence partner like CREModels to help landlords dig through the details can really save a lot of headaches down the line.
GlobeSt.com: How are retail lease structures changing in the retail real estate world?
Harris: The commercial real estate industry, especially in retail, is struggling to get its head around the drivers of value and where that benefit originates. This is not unlike the ongoing argument about online sales and the retail sales taxes. Municipalities and states argue that they deserve compensation for the economic benefit of a particular location, whether that location is virtual or not. Retailers get caught in-between, almost forcing them to have a greater online presence.
The expansion of mobile devices and the internet-of-things pushes the consumer to expect more-and-more blending of the two worlds. This whole situation distorts the traditional landlord-tenant relationship where a specific location had a value and a brand or retailer had a value. The two negotiated to find middle ground, and that reality stayed the same for many years. Landlords have always competed for the best tenants and tenants competed for the best space, but in this new world, the space they compete for may not exist within the walls of the buildings. Landlords have an opportunity to use online sales as a way to drive increased revenue without building more space or dealing with city zoning officials. Tenants have an extra lever at their disposal by using online sales as a competitive factor to gain favorable lease terms in other areas.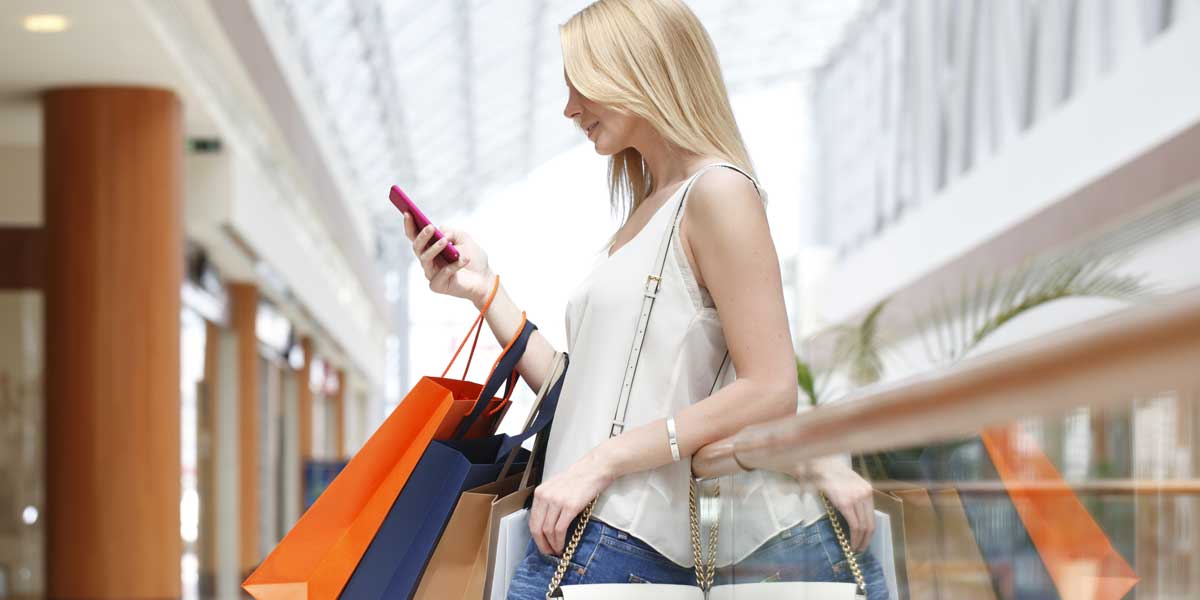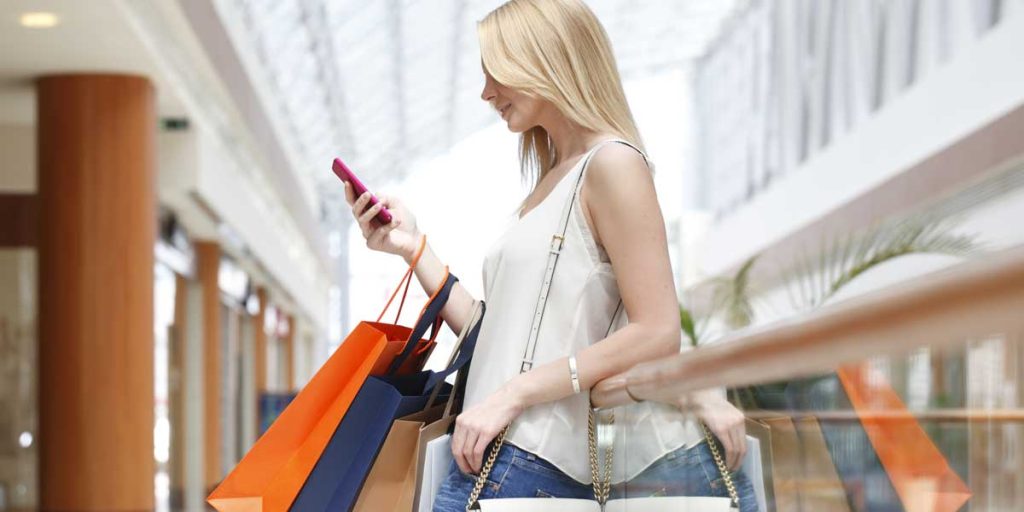 GlobeSt.com: What new questions are retail real estate owners and tenants asking you today that they were not requesting a year ago?
Harris: Many of our clients are taking inventory of their real estate portfolios more regularly and with greater detail. As the online-offline spaces blend together, both owners and users of space are re-visiting their portfolios to re-assess their utility. Retailers are looking to optimize space usage and maximize the shopping experience, sometimes moving to higher-priced, but smaller and more well-located spaces that are entirely focused on the customer while moving fulfillment farther down the timeline and farther away geographically. Landlords are increasingly looking to offer more amenities and refreshing their properties as well as working to optimize their tenant mixes with an eye for the younger millennial crowds. Getting a firm grasp on entire portfolios has really become front and center, and they are using CREModels to help them inventory the specific documents that make up those portfolios.
We are also seeing a more granular definition on CAM (Common-Area Maintenance), as well as clauses regarding anchor-tenant contributions. Our CAM-reconciliation service has developed some very efficient methods for abstracting the CAM language and generating CAM invoices in short time frames. We are also handling more CAM-reconciliation audits on behalf of retail tenants to ensure they aren't overpaying.
---
Other Coverage:
Related Coverage:
Harvard Business School Working Knowledge – Retail Reaches a Tipping Point – Which Stores Will Survive
Harvard Business School Working Knowledge – Where Did My Shopping Mall Go?
Harvard Business School Working Knowledge – The Surprising Winners and Losers in the Retail Revolution