Real Estate Asset Management Services
Whether you own a single property or a global real estate investment portfolio, our outsourced asset-management support services save you time and money while advancing your investment strategy and maximizing your returns. CREModels' technology tools, combined with the expertise of our team of real estate analysts, streamline workflows and automate key real estate asset management tasks.
Described in more depth below, our real estate asset management services include:
Performing quarterly valuations
Evaluating refinancing and disposition options
Updating investor waterfall returns / tracking outstanding pref/equity
Evaluating return on equity
Updating cash-flow forecasts
Assessing capital cost and availability
Obtaining rent and sales comps
On every real estate asset management project, we focus on making the most of your investments and developments.
Updating Historical Financials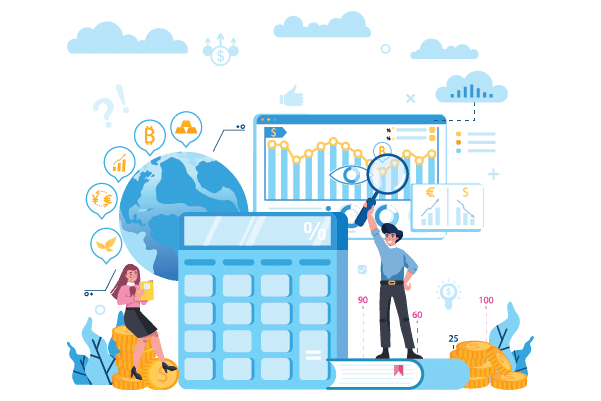 Updating historical financials for real estate assets can be a heavy lift. The lack of a uniform approach from property to property—for example, financial data from different accounting systems, and/or nonstandard account codes and accounting methodologies—can lead to an inaccurate view of property performance.
CREModels uses tech tools and real estate investment reporting best practices to give you a standardized, single view of your updated historical financials. Our high volume of underwriting allows us both a unique perspective and direct access to otherwise-unavailable real estate data.
Our analysts ferret out and resolve misclassifications and other incongruencies, often in cooperation with accountants and property managers, so that you don't have to. In addition to cleaning up your property financials, their work makes it easier for you to provide updated investor reports and stay on target with valuations.
"We've seen clients make a big difference in investor relations by hiring us to regularly update historical financials," notes CREModels Project Manager Karl Thompson. "We're able to provide them with new insights, uncover and eliminate inaccuracies that previously were skewing the picture, and show them new ways to track and analyze asset performance and value."
Cash-Flow Re-Forecasting
Updated cash-flow projections can be a critical part of making sound, well-timed real estate decisions. In providing cash-flow re-forecasts, our analysts crunch the numbers and carefully consider the business and macroeconomic context of the asset or assets in question—everything from tax and interest rate hikes, to tenant turnover.
Armed with these fresh projections, you can better decide whether to sell, hold or refinance your assets. "What do the returns look like from today forward, and how do they compare to your original investment thesis?" asks Max Garbus, CREModels Vice President. "Successful stock market investors often ask themselves, 'Would I buy this stock today?' and act decisively based on the answer. Our re-forecasts allow you to do exactly the same thing with your real estate assets."
Updating Financing/Refinancing Options
Real estate investors and funds rely on our analysts to research and summarize the latest financing and refinancing options. Importantly, we consider rate-shift trajectories alongside key questions related to the investor/asset.
"Let's say that rates are stable and the client is in the middle of several retail tenant buildouts," said Karl Thompson, CREModels Project Manager. "Waiting to refinance until next year could be the best move—that big jump in cash flow will allow you to take out more capital to pay back your investors."
In some cases, clients respond to a looming loan expiration by commissioning several "what-if" refinancing scenarios. "If interest rates are going up and it's a single loan, maybe the client would be better off bringing on some more equity and reducing its overall debt as part of the refi," Thompson said. "Another option, successfully pursued by one of our clients during the post pandemic rate hikes, might be to use swaps to lock in rates at 3 or 4 percent, saving enormous amounts of money over time. Reassessing your financing and refinancing options allows you to take advantage of such opportunities."
Tracking Critical Dates, Requirements and Thresholds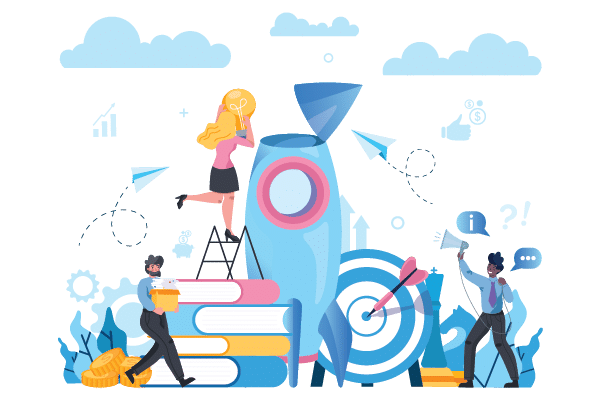 Good asset-management requires tracking and preparing for critical thresholds and dates. Investors rely on CREModels to provide advance notice and strategic research and advice related to:
tenants expiring or gaining the ability to exercise options
loans coming due
deadlines for required or promised lender/investor reports
expirations, renegotiations and tests related to debt covenants
These services are about more than acting as a "warning light" for critical thresholds and dates. Our analysts work with investors and their key stakeholders (such as leasing teams, accountants and property managers) to provide a range of options related to timed decision points. "If there is an upcoming tenant renewal, the investor needs to know what that operator's options will be, how likely they are to stick around, and what it will cost to keep them," said Max Garbus, CREModels Vice President. "If rents have been going up nicely, maybe you replace that operator. We can help you factor everything in and make a confident decision."
To help clients prepare, CREModels also tracks specific requirements related to loans, debt covenants and lender/investor reports. "If your debt coverage ratio or debt yield requirements are headed in the wrong direction, we can flag it before it becomes a problem," Garbus explains.
Critical real estate thresholds and dates tend to be interrelated. Having a backup team to track and analyze them provides an extra level of security and makes investors more aware of strong real estate asset management opportunities. "If the loss in revenue from upcoming tenant turnover could put you in default of a debt covenant, why not approach those tenants now about negotiating an extension?" Garbus asks. "In addition, your proactive moves on that front might also be excellent fodder for an upcoming lender or investor report."
Return on Equity Analyses
CREModels relies on its experience as a national leader in real estate modeling—including waterfall investment structures—to provide return-on-equity analyses for existing assets. "We examine your progress toward the returns required for your investors to get their preferred equity back, and also look for opportunities to accomplish long term financial goals faster, such as a well-timed refinancing," explains Max Garbus, CREModels Vice President.
Informed by current market and economic data, our return-on-equity analyses often include benchmarking risk-adjusted returns to alternate investment options. "If your real estate asset is beating the average performance of bonds in today's market or the S&P 500, this is good information to include in investor reports," Garbus said. "We look at a variety of benchmarks that put your returns and GP stewardship in proper context."
Having built thousands of waterfalls for every property type and conceivable waterfall structure, our analysts can provide objective feedback on your waterfall structure in the course of these projects, including how capital calls, recaps and/or secondary transactions have affected, or could affect, the asset. (For more, see "What We Do: Private Equity Waterfall Models").
Valuation with the Latest Available Comps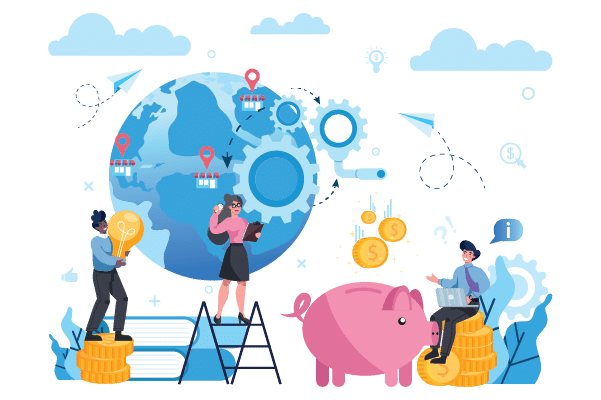 In providing valuations, our analysts examine the trajectory of the asset based on recent sales and current rental comps, but they also develop forward-looking projections and sensitivity analyses by diving into property- and market-specific trends in areas such as:
Cap rates
Rental and vacancy rates
Concessions
LP capital yields
Tenant improvements
Tenant renewals
New lease signings
These analyses allow our clients to quickly review and analyze key factors affecting asset performance.
"Our process provides a good picture, not only of the present-day value of the asset, but also of what cash flow may look like moving forward," notes Max Garbus, CREModels Vice President. "With clear and detailed reports in hand, the client might decide that it makes sense to cash out sooner rather than later, or perhaps a GP would go back to investors and use that information to show the value they are adding to the property."
In conducting valuations, we effectively underwrite the asset with the latest rent roll, factoring in current market conditions, and reviewing the results to clarify the overall picture. "Our software makes it easy for us to track multiple dimensions of asset value over time," Garbus explains. "If something is starting to shift, we'll flag it for our clients, giving them extra time to formulate a strategic response or seize a new opportunity."
Assembling and Assessing Rent/Sales Comps
Real estate is moving faster than ever. To keep our clients' properties ahead of the curve, we assemble and assess comparative rental and sales data using multiple sources of information.
That could mean slicing and dicing data pulled from county property appraisers and real estate data platforms, surveilling competitor websites for insights into the latest multifamily rents, compiling and combing through the latest market/submarket reports, performing first-person research by making calls and doing phone shops, or convening with veteran leasing agents and investment sales brokers at industry events.
Evaluating & Interviewing Third-Party Vendors
Third-party vendors can play a significant role in contributing to asset value. Our analysts have broad experience in evaluating property managers and collaborating with physical due-diligence providers on behalf of real estate GPs and investors. The process may include direct interviews as well as some sleuthing by our team.
"If the property manager is blowing past the budget every year in, say, repairs and maintenance, you need to understand why this is happening so that you can correct the problem," says Max Garbus, CREModels Vice President. "Our digging might reveal an inordinate amount of long-deferred maintenance at the property, or show that the PM's budgeting process is rife with errors."
When working with clients on the underwriting side, meanwhile, we evaluate property management bids and companies and monitor their work to make sure they deliver on fees, services, tenant-communication, rent collection and the like.
We also work with real estate due diligence providers to commission inspections and estimates related to key physical components. "That could include cost estimates and scope-of-work for environmental studies, or getting an informed perspective on the remaining lifetime, along with repair and replacement costs, for things like the roof, the parking lot or the HVAC system," adds Karl Thompson, CREModels Project Manager. "Our research helps you make more informed decisions around physical investments, or even whether to bring a particular asset into your portfolio."
####
About Our In-House Analytical Team
All members of the CREModels team receive rigorous training in the art and science of real estate financial analysis. As new hires, these full-time employees of our firm must pass a series of progressively more advanced exams. They also shadow veteran analysts to gain firsthand experience in applying our technology tools and analytical methods to real-world projects.
As a result of these skills, our analysts can quickly screen and underwrite deals involving any property type (or multiple property types). They also leverage the latest data analysis tools and sources to uncover deal-flow opportunities for our clients. Combining expert human oversight with AI and automation further expedites the process.
Quality-control is a major focus at our firm: All CREModels work products go through a multi-step review process to guarantee accuracy and actionability.
In keeping with our "Invested-in-You" philosophy, CREModels always provides a designated, single point of contact for the life of your project. No need to continually retell your story. In effect, our team functions as your team, collaborating with you to understand the specific equity and debt structures with which you are working, the challenges you seek to overcome, and the opportunities you are eager to pursue.
"Our analysts live and breathe the CRE marketplace and financial analysis and due diligence," says Mike Harris, Managing Director. "They know which rocks to turn over, both to mitigate risk and to uncover deals with high potential for healthy ROI."
[RELATED: See 'A Client-Centric Approach']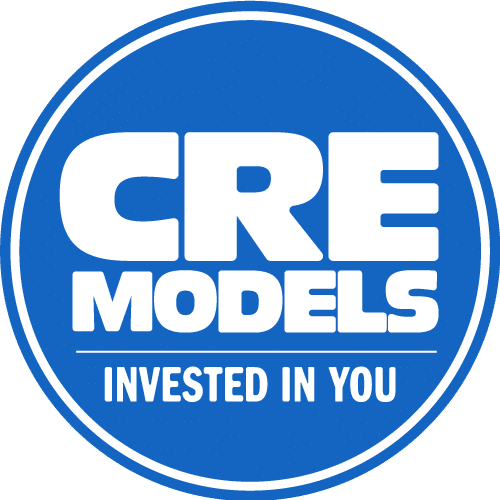 CREModels is Invested in You: People, Clients, Industry & Community
All our financial modeling and due diligence services are completed inside the US by our full-time employees.
CREModels LLC
9800 Fourth Street N
Suite 200
St Petersburg FL 33702