Upload cash flows from your own model or start with our sample deals with our free private equity waterfall model to build private equity real estate investment structures and model returns at the project, GP, and LP levels.
Use our free online real estate demographics tool to evaluate acquisitions or investments and build beautiful thematic maps for OMs or marketing collateral.
Visit our careers page to access free tools designed specifically for students to learn real estate analysis and underwriting, as well as complex real estate financial modeling and advanced Microsoft Excel skills.
We also offer free educational access to our underwriting to students at qualified educational institutions.
When you are in-between jobs, you often need a  way to show your ability to underwrite deals to get that next great opportunity. Don't steal models from your prior employer. We give transitional industry pros free access to our underwriting platform while on the hunt for their next adventure.
We have a special place in our hearts for nonprofits and endowments.
If you work for one of these organizations, give us a call and find out how you can qualify for free access to our real estate underwriting tools.
The CRE Suite - Make Your Analysts Awesome
After 5 years in the making, and building upon decades of experience by our top executives, The CRE Suite is our revolutionary flagship real estate analysis, underwriting, and asset management platform which changes the way investment and development teams operate.
In a good way. We Promise!
The CRE Suite allows your team to finally collaborate on portfolios and mixed-use projects without sacrificing productivity, dealing with locked files, or email Excel files around the office.
Don't give up the flexibility you deserve. Don't give up the power you need. Use the tool that was built by clients like you, for clients like you, to tackle the biggest deals or the quick-turnaround projects.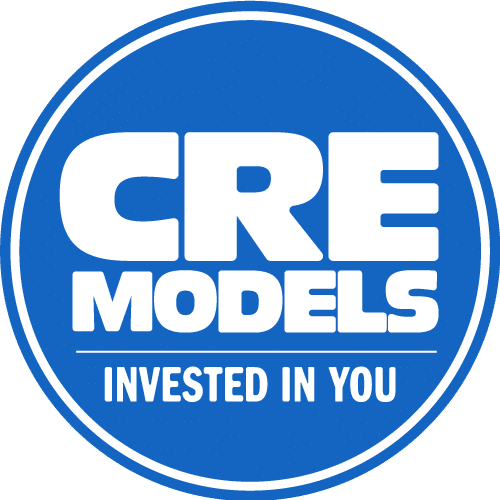 CREModels is Invested in You: People, Clients, Industry & Community
All our financial modeling and due diligence services are completed inside the US by our full-time employees.
CREModels LLC
9800 Fourth Street N
Suite 200
St Petersburg FL 33702