Apartment Outlook 2018: Investors work harder to maintain momentum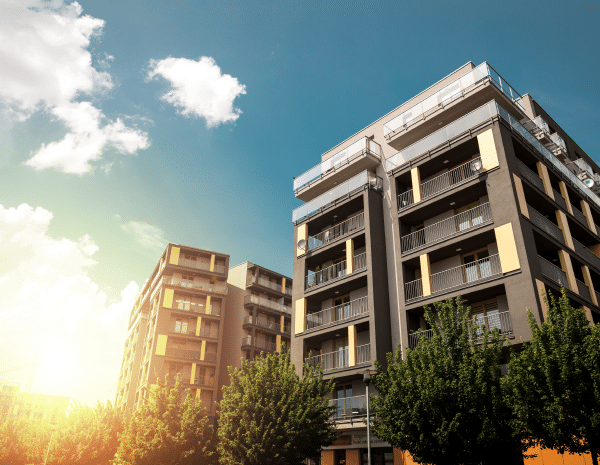 The surge in new construction has taken an edge off the booming apartment market, but the sector is proving that it still has gas in the tank to deliver both NOI growth and appreciation. According to Freddie Mac's 2018 mid-year apartment outlook, released in January, the healthy performance of the multifamily market in 2017 is expected to continue this year. That is good news for a sector that has already enjoyed a prolonged recovery. Yet Freddie Mac also is predicting that the "slight moderation" that materialized last year also will continue to be present in 2018.
Signs of slowing growth…
Despite the favorable economic and demographic tailwinds fueling demand, fundamentals are showing some signs of slowing growth due to high levels of new construction. Nationally, rent growth is still good, but not as great as it was earlier in the cycle. Landlords are losing some of their pricing power as vacancies inch higher amid a surge in new completions. According to RealPage, the number of apartments completed in the U.S. last year hit a 30-year high of 395,775 units – more than double the long-term average. Some of the key takeaways of the Freddie Mac Report include:
Vacancy rates: Vacancies remain below their historical averages but are ticking higher due to new supply that is slightly outpacing demand. Vacancies climbed 60 basis points in 2017 to end the year at 4.8%.
Rent Growth: Rents are rising at a slower, but still healthy clip thanks to a strong labor market and more demand from "lifestyle" renters. Annual rent growth for 2017 was forecast to reach 3.8% with expectations that rents could maintain a similar pace this year.
National benchmarks…
National trends provide a good benchmark, and many agree that the macro-level view for the multi-housing sector remains positive – even if growth is moving forward at a slower pace. However, conditions vary widely depending on the individual market, submarket and type of apartment product. One of the biggest variables in individual market outlooks for 2018 is the level of new supply being delivered as some markets are experiencing a bigger surge than others. The Top 10 Metros with the highest volume of completions in 2017 according to RealPage include:
| | | |
| --- | --- | --- |
| 1. | Dallas | 27,974 units |
| 2. | New York | 23,207 units |
| 3. | Houston | 21,404 units |
| 4. | Washington DC | 15,816 units |
| 5. | Atlanta | 13,980 units |
| 6. | Los Angeles | 13,447 units |
| 7. | Seattle | 12,008 units |
| 8. | Nashville | 11,203 units |
| 9. | Austin | 10,907 units |
| 10. | Chicago | 10,559 units |
It also is important to put that one-year snapshot of new supply into context with a myriad of other factors, such as the size of the metro, current vacancies, local economic drivers and additional projects in the pipeline. For example, the new supply is proving to be a heavy load for a smaller metro such as Nashville. RealPage estimates that Nashville's metro-area apartment inventory grew by 8% last year and caused vacancies to climb 3% to 6.6% as of December.
Apartment Outlook: 2018 and beyond
Another cautionary note for the multifamily sector looking beyond 2018 is that some research suggests that the bull run in the apartment market is tapering. The 2017 America's Rental Housing Report released in December by the Joint Center for Housing Studies of Harvard University suggests that the "unprecedented growth in the rental housing market may be coming to an end." Fewer new renter households are being formed, rental vacancy rates have risen and rent increases have slowed. The report also highlights the sizable gap in the market when comparing high-end rentals versus more affordable workforce housing.
At the end of the day, there are still opportunities to be found in markets across the country – even if it means that investors are working harder to analyze deals amid slowing growth and a shifting balance between supply and demand. CREModels℠ is helping investors to streamline that workflow with its solutions and analytical tools. For example, its Multifamily Rent Survey and Market Analysis Tools provide a variety of insight on individual market metrics for analyzing acquisition opportunities and creating real estate development pro forma models.