Pros Offer Tips on Teaming Up for Mixed-Use Projects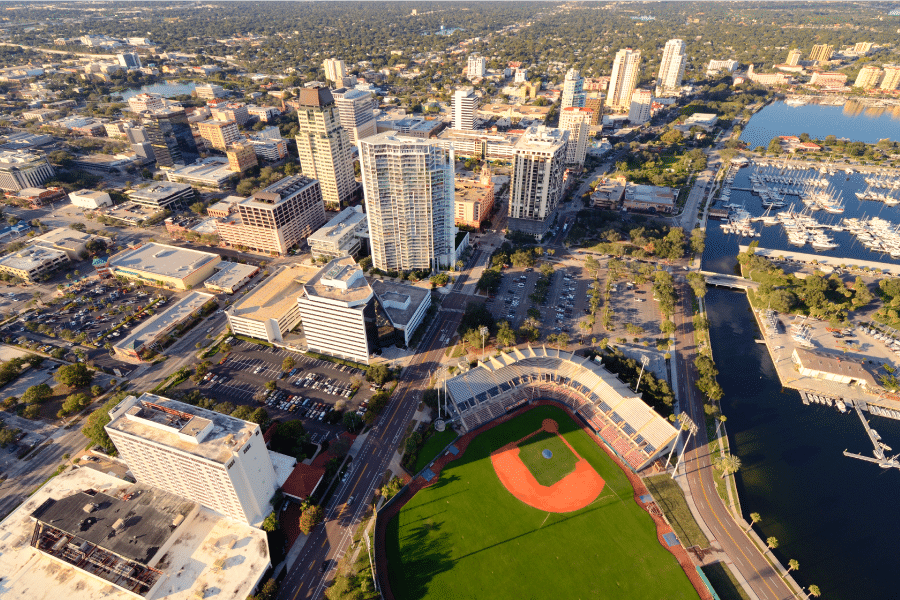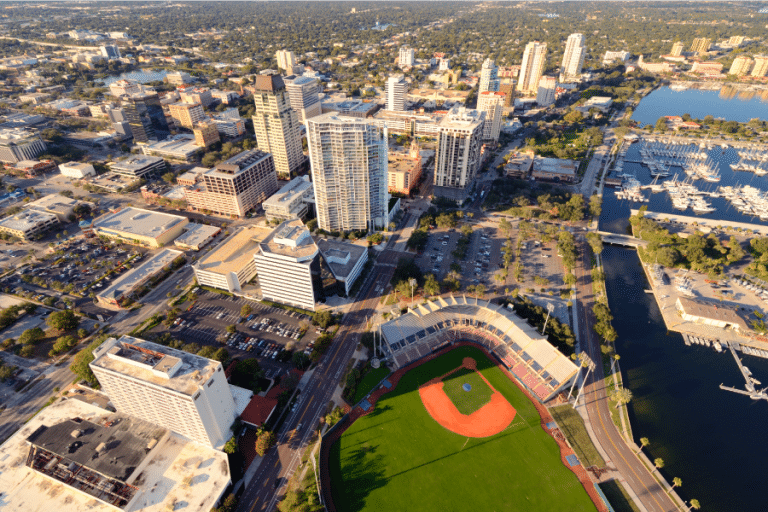 Originally Appeared on ICSC's SCT News and Views by Joel Groover
Also Printed in the June 2018 issue of Shopping Centers Today
Retail and other traditionally single-use developers are increasingly teaming up with partners to do mixed-use projects. "Across the country, we're working on a lot more projects that have a robust mix of uses," said Michael Harris, managing director of St. Petersburg, Fla.–based CREModels, a real-estate analytics firm.
"Developers that used to focus on just one sector, like retail or office, are now bringing in apartments, hotel, condos, restaurants, entertainment uses, you name it. If you want to stay in development these days, you almost have to do mixed-use in order to get deals to pencil out and to get investors and tenants interested." But mixed-use projects and related partnerships can be more complicated than developing, say, a hotel or a grocery-anchored shopping center alone. SCT asked developers and consultants with experience in mixed-use to offer advice on ways that partners from diverse sectors — retail, multifamily, office and others — can effectively collaborate on these projects. Here are those tips.
Start preparing now
Even those development executives with no immediate plans for mixed-use projects ought to consider learning more about the process, in order to give themselves more options down the line, Harris suggests. The preparatory work could involve attending conferences and panel discussions on mixed-use development, or studying white papers published by ICSC or by such institutions as the National Apartment Association and the Urban Land Institute, he says. "Planting those seeds ahead of time certainly is in your best interest," Harris said. "You're also more likely to start meeting people you could partner with later. A retail developer could start to form relationships with multifamily companies or certain vendors, for example. Learning the ropes now could pay dividends when you do want to move forward on a [mixed-use] project."
This year ICSC Research published a two-part series on a range of considerations in mixed-use development, notes Michael Tubridy, managing editor of research. In the first installment, titled The Economics of Place-Making: How to Blend Residential Uses Into the Retail and Services Mix, economist and strategy consultant Jerry Hoffman discusses how to turn smaller regional malls into mixed-use centers. The report brings a redevelopment-related focus on ownership issues, leasing dynamics and more. The next report — Mixed-Use Center Conversions, Part II: Achieving Optimal Market Position — offers four case studies to elucidate the process. "These reports should help any retail developers who are thinking of adding nonretail uses to their properties, as well as those who are partnering on mixed-use projects for the first time," said Tubridy.
Choose partners with care
The principals of Preston Development Co. were patient, and then some, in their search for the right partners to build a gateway mixed-use project for the Chatham Park master-planned community, a 7,100-acre project to go up near Raleigh-Durham, N.C. "We searched long and hard for about six years to find partners we could team up with that would design [the mixed-use project] we wanted," said Tim Smith, co-owner of the Cary, N.C.–based residential development firm. "We went through, probably, 30 shopping center developers that just were not on our wavelength." He and Preston Development co-owner Julian W. (Bubba) Rawl eventually found a match in Eco Group, a joint venture of North Carolina developers John Fugo and Kirk Bradley.
Having developed eight mixed-use and other projects since 2009, Fugo and Bradley understood Preston's vision of a vibrant mixed-use center geared toward serving Millennials and other residents of Chatham Park, says Smith. "We didn't want another Food Lion–anchored shopping center," he said. "We wanted an upscale, entertainment-based project with restaurants, apartments, an amphitheater, a movie theater — all of those things. Kirk and John were right on it from day one."
Choosing the right partners is critically important, in view of the greater complexity and the longer timelines of mixed-use projects, experts say. Moving ahead on Mosaic, as the mixed-use project is called, the principals of Preston Development and Eco Group will be seeing a lot of each other over the next few years, Smith says. The 44-acre, $140 million first phase is to break ground by late this summer. Plans call for 200,000 square feet of retail and restaurants, a 120-room hotel, 335 apartments, 88,000 square feet of offices, a cinema, a day-care center and an amphitheater. All told, Mosaic will occupy 350 acres and cost a total of $800 million when the subsequent phases are completed, according to its website.
In Rawl's view, partners on such long-term projects need to be able to foresee and plan for changes that could occur in the future. "They have got to have vision," Rawl said. "One of the things we liked about John and Kirk is that they are creative and see the way things are changing." Smith, for his part, suggests that it is equally important to ensure that the personalities and operating philosophies of partners are a good fit. "Finding the right people — people who believe in the project and bring that to the table — is one of the key things," Smith said.
Stay flexible
When developers collaborate on larger mixed-use projects, they need to consider factors that may not typically apply to single-use developments, experts say. It can start from the outset as the partners structure the deal and pitch it to lenders and investors, says Max Garbus, who oversees development and modeling projects as practice director for CREModels. "For single-use projects, the capital stack — the total investment of equity and debt — tends to be straightforward," he said. "But when you start talking about larger mixed-use projects, it could really be any shape and size." And the structure of the deal can change over time, Garbus points out. "You could start with a single investor and one construction loan and end up with whole sets of investors and loans by the time all the papers are signed," he said. "Those who are new to this may not be used to such drastic changes to the capital stack. The ability to be flexible really can be important."
Moreover, the financial underwriting, analysis and reporting for larger mixed-use projects all tend to be more involved, says Garbus. "Investors might want to see financials for the project as a whole, but lenders might want to see progress reports broken down for each property type individually," he said. "As projects scale up, you could have different sets of lenders and investors asking for a lot of different things. That means when you start changing variables in the model — altering the type and size of a retail anchor, or the number of hotels or condos — it can affect everything else. You have to be prepared to make those adjustments quickly and accurately."
During the pro forma analysis and underwriting stage, newcomers to mixed-use can also face some new challenges, Garbus says. "Larger mixed-use deals may require a lot more capital than single-use projects," he said. "So as developers start getting into mixed-use, they may find themselves pitching the deal to lenders or investors they've never worked with before. It's important to make sure the pitch deck, financial projections and explication of the deal structure are lucid. You want the presentation to be impressive." Given these complexities, it can be a good idea to make sure a member of the team, whether a joint-venture partner or an outside consultant, has experience in putting together mixed-use deals, says Garbus.
Flexibility is always emphasized when Peter Melmed, managing director and national retail practice leader for Mill Creek Residential, meets with retail landlords to discuss collaborative work on mixed-use projects. "I tell them that we're flexible and that there are lots of ways to structure these kinds of deals," Melmed said. "It's really whatever works." These days Mill Creek, with a portfolio of 71 communities representing some 19,100 apartment homes in operation or under construction, is ramping up its deals with retail landlords eager to add residential to their malls and shopping centers, says Melmed. "They're great deals for us, so we're trying to talk to as many retail owners as we can," he said.
With respect to deal structures on mixed-use projects, notes Melmed, developers sometimes maintain separate interests and are not technically joint-venture partners. He cites Mill Creek's role in building portions of the residential and retail within Edens' 31-acre Mosaic District, in Fairfax County, Va. All told, the district comprises some 2 million square feet of retail, restaurant, office, hotel and residential space. Edens is the master developer and brought in Mill Creek and residential REIT AvalonBay Communities to build apartments. But all three companies independently own various buildings in the district, Melmed says. This past April Mill Creek announced the opening of the latest addition: the 222-unit Modera Mosaic project, a five-story apartment building with ground-floor retail.
On other deals, however, Mill Creek will formally participate in joint ventures with retail or other developers. "In that approach, the retail property owner might own a piece of the residential building, and Mill Creek could own a portion of the retail," Melmed said. "So we can do it both ways, either separately or together." Mill Creek also develops mixed-use centers on its own, such as its Modera Avenir Place project, in Vienna, Va., consisting of a 125,000-square-foot, Harris Teeter–anchored neighborhood shopping center topped by 628 apartment homes. Service tenants there include a dry cleaner, some hair salons, a bank, an optician, an urgent-care facility and some restaurants. "We're lucky to have a Metro station on that site as well," said Melmed.
Design matters
In collaborating on a mixed-use project, single-use developers might be inclined to focus on the components they know best, whether retail, hotel, office or residential. But because mixed-use projects are about the whole as much as about the parts, developers need to make sure these projects are designed with the totality in mind, says Eco Group's Fugo, who worked on his first mixed-use project in 1996 and is also head of construction at Durham, N.C.–based Montgomery Development. "What I have learned is that you have to pay just as much attention to the environment, the grounds — everything outside of the building — as you do to the building itself," Fugo said. "More than just concentrating on having a cool building with a great interior, we're now bringing all of that outside. We want to blur the line, if you will, between the walls and the environment outside."
Nor is it necessary for an urban mixed-use project to have an aesthetically uniform look throughout, says Ron Tannenbaum, a project director with architecture firm Dorsky & Yue International. "We used to overlay a single design theme across the site, but we have flipped that script," he said. "Now we're often looking to create mixed-use projects that have an eclectic, 'district' style. To achieve this, we actually use multiple designers from within the firm on a single project."
Dorsky & Yue is also increasingly focused on enlivening mixed-use centers with rich details that look great on Instagram, says Tannenbaum. "People are more engaged with nuances and details today," he said. "Like it or not, we see the world through the vignette of a cell phone." The main entrance and valet drop-off site the firm designed at Legacy Village, a 613,000-square-foot mixed-use project in Lyndhurst, Ohio, illustrates this approach. "You find yourself in the heart of this central space with band shells, fountains, elevated grassy areas and pockets of seating, curated with a lot of food," said Tannenbaum. "Looking to the future, we're going to see even more of this as designers look to create projects with multiple hearts. The idea is to layer spaces and take more advantage of them than we used to."
Design can also help make mixed-use projects easier to adapt to future societal shifts, Tannenbaum observes, citing adaptable parking decks as an example. "We are anticipating a drop in demand for parking because of shared cars and the like," Tannenbaum said. "As a result, parking decks are now being built with high, generous spaces. It allows them to actually be transformed into retail in the future. So you can think of mixed-use in terms of need as well: It's about mixing the needs of today with those of tomorrow."
Meetings are good
Now that Preston has wrapped up its search and chosen Eco Group to develop the Mosaic project, the companies could move on to other residential projects Preston is doing. Instead, the principals of both firms continue meeting to discuss a range of issues that could affect the mixed-use project and the master-planned development it will serve, Smith says. "This month we will have met seven or eight times," he said. "There's a lot of coordination. Basically, all we do is have meetings all day. That's part of it." Those meetings frequently include experts whose input can be critical to the future of Mosaic, notes Eco Group's Bradley, who is also president and CEO of Sanford, N.C.–based Lee-Moore Capital Co. For one meeting this past April, the team called in a craft beer expert for advice on setting up a tasting room at Mosaic. Beyond merely providing design tips, this consultant cautioned the partners to make sure the tasting room's patrons would be in compliance with open-container laws, and she also put the team in touch with a law firm experienced in such matters. "That issue came up very casually and randomly," Bradley said. "But if we had gotten down the road and it had not been addressed, it could have put us in a real bind."
Kevin M. Zak, a Dorsky & Yue principal, says communication is particularly important on mixed-use projects, because of the intricacies involved in their planning and execution. "From our experience, that's one of the best tips that we offer: Communicate clearly and often with all members of the team," said Zak. "If it's a bit of a learning experience for the joint venture, you'll also want to document those discussions from early on. That can help everybody get familiar with and track the process." The Mosaic team, for its part, has relied heavily on project coordinator Amy Burtch and on Basecamp, the cloud-based project-management system Burtch recommended, to keep things moving, says Fugo. "Without Amy and that technology, we would need twice as many people, and it would be far more complicated," Fugo said. "The other thing is, you've always got to be willing to listen: We have a lot of good people working with us; their input is very valuable."
The team should also strive to understand what has to happen if the whole project is to advance chronologically, says Harris. "On larger projects, it is not like the joint-venture partners just flip a switch and everything opens at once," Harris said. "You're talking about staggered openings: The hotel might open first, followed by getting the condos sold and apartments rented; the retail may follow along after that. So it is about not only understanding the individual property types, but also how they work together."
As Melmed sees it, each component of a mixed-use project comes with its own niche considerations. Just as the retail experts will understand the footprint or parking requirements for the likes of Nordstrom or Target, the residential team will know how the economics vary between, say, midrise and high-rise buildings, he says. "The residential rents in that area are what they are," he said. "They're what drive what kind of product you can afford to build. Unless you have that knowledge, you are operating blind."
Given the challenges, for some developers a logical first step might be to repurpose unused parking or retail spaces at their properties by adding in hotel or office space, as opposed to seeking to build, say, a multilevel, mixed-use development in an urban downtown, according to Rachel Elias Wein, a St. Petersburg–based retail real estate strategy consultant. "Retail owners across the country are certainly looking more critically at their properties, which is why there's so much buzz about mixed-use," she said. "In some cases, a complete overhaul may be warranted. But in others, you might be able to ramp up the productivity and density of your property by adapting it. You could think of it as multiuse instead of true mixed-use. That could be a nice on-ramp for eventually getting involved in something more ambitious."