What We Do: Real Estate Technology Consulting, Data Integration, Analytics and Automation
For more information, contact: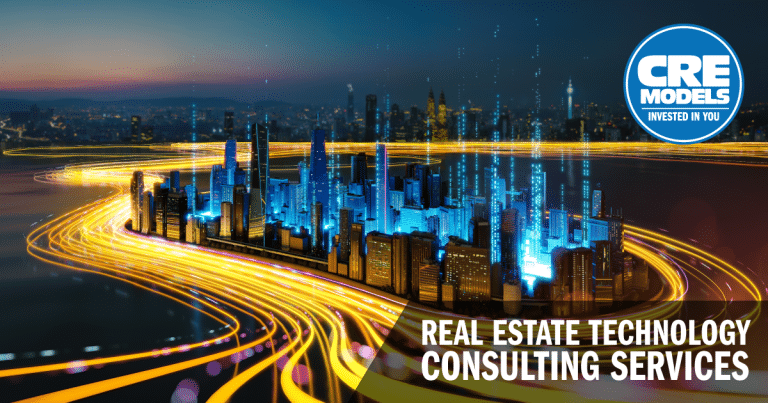 CREModels' real estate technology consulting team combines decades of expertise in both real estate and technology to solve problems for investors, developers, brokers and fund-managers nationwide.
It is a rare niche: Our deep roots in both real estate and technology set us apart from more commonplace scenarios, such as a brokerage firm that hires "a tech guy" to offer a limited set of services, or a startup that teams with a real estate pro in an attempt to craft a one-size-fits-all software solution (often giving the software to real estate companies and then classifying them as "customers" without asking whether they actually use it).
"We stay focused on our clients' true needs and goals in real estate to deliver consistent results," says CREModels Co-Founder and Managing Director Mike Harris. "If an old-fashioned financial calculator or a simple spreadsheet gets us there quickly, then great. But increasingly, analytics, data integration, artificial intelligence and automation are part of the mix."
Indeed, today's investors, developers, brokers and fund-managers are producing and storing much more data across their investments, projects, companies and IT systems, adds CREModels Co-Founder and Managing Director Mike Jaworski.
"More of our clients are recognizing the value of an integrated, analytics-optimized tech stack," he explains. "Often in the course of our financial modeling projects, they're turning to us to create integrations, automations and business intelligence tools that reflect the reality on the ground. It's an approach that empowers our clients to achieve higher performance."
Here are some of the real estate technology consulting services CREModels offers: tech-stack consulting, data integration, analytics and automation…
Real Estate Tech-Stack Consulting
Today's investors, developers, brokers and fund-managers can choose from a growing array of real estate tech-stack options, from specialized Microsoft Excel models, to customer relationship management (CRM) platforms, to real estate or capital markets-focused software such as AppFolio, Yardi, ARGUS, MRI, iLevel or ArcGIS.
To maximize efficiency, it's important for workflows, data streams and systems to work together and present a complete picture. If clients have already selected and committed to key elements of the tech stack, we can work with them to make sure those pieces fit together as tightly as possible.
However, we frequently advise real estate stakeholders during early conversations about the ideal approach to the tech stack. Our goal is to help clients determine the most efficient architecture based on their specific needs, balancing ease of use with security across the options in play.
Our real estate technology consultants find approaches to marrying the latest technology with new or existing financial models (often built in Microsoft Excel), helping investors, developers, brokers and fund-managers stay on top of their projects and portfolios.
Growth can also necessitate tech-stack changes at key decision points as companies scale up. CREModels advises expanding clients on when to pull the trigger on new platforms, as well as how to maximize the speed and efficiency of new implementations.
We ensure that any new elements of the stack are well implemented. We also train real estate professionals, regardless of their level of familiarity/ability, on how to make the most of today's powerful tools.
Real Estate Data Integration
Integration of clean and complete data from one or more properties and systems is the foundation of data analytics in commercial real estate. CREModels' real estate technology consulting team can put the information you need right at your fingertips.
Frequently, this includes integrating existing components of the tech stack. Examples include:
pulling ARGUS and Yardi data into an Excel-based analysis tool
sending combined cash flow reforecasts to iLevel
funneling multi-system data into PowerPoint offering memorandums, municipal RFP responses or investor presentations
Working on behalf of real estate firms, CRE capital providers and other clients, we connect systems with existing data and build extraction processes that organize and combine project, company and portfolio information in meaningful ways.
Data needs in today's marketplace can be multilayered and complex. Property management and accounting data could be in Yardi, MRI, or AppFolio. Forecasts and pro formas could be in either ARGUS or Microsoft Excel. Debt models and waterfalls tend to be in Excel or other spreadsheet software. CREModels has broad experience in updating forecasts in one system with historical and real-time data from others. Forecasts can then be adjusted, along with prior assessments of debt and equity effects.
"In many cases, companies don't just want to see this type of data in a visualization; they want to be able to edit it, compare it side-by-side in Microsoft Excel, recalculate it, and then create a third output," says CREModels Co-Founder and Managing Director Mike Harris. "With our data-integration skills, we can quickly solve these problems for our clients."
Custom Interactive Real Estate Dashboards
CREModels routinely builds custom dashboards to give our real estate technology consulting clients data-driven insights. Clients most commonly request dashboards for Tableau and Microsoft Power BI, but we can work with any analytics/data visualization platform and easily pull data from sources with publicly accessible APIs.
These tools are in demand among investors, developers, brokers and fund-managers due to their efficiency and simplicity—users see their strategically important company, project and portfolio data points in one place without needing to open and close half a dozen real estate applications, all with different logins, passwords and permissions.
Slicing and dicing information from ARGUS, Yardi and other systems can be faster and easier than manually copying and pasting this data into spreadsheets. Automation also allows users to avoid making costly errors due to mistyped numbers, broken formulas and the like.
These platforms also are designed to make it fast and easy to weave in illuminating cards and charts showing contextual data such as 10-year treasuries, trade area census trends or an ArcGIS map.
Low-Code and No-Code Real Estate Solutions
We frequently use low-code and no-code solutions to accomplish clients' goals in a fraction of the time typically required by a professional coder.
On a daily basis, these "drag-and-drop," rapid-development tools—especially Zapier and Microsoft Power Apps—allow us to connect and create automation workflows between a wide array of tools, including ARGUS and Yardi. We also produce minimally viable products (MVPs) and proof-of-concept designs using these tools for custom applications on behalf of real estate clients.
"You could get simple alert showing when tenants pay their rent, or send AI-generated follow-up emails based on any sort of data—for example, the threshold for when you want to start engaging with different retailers in the runup to the expiration dates in their leases," explains CREModels Co-Founder and Managing Director Mike Harris.
We also assist third-party vendors, as well as busy IT staff from larger firms, in developing real estate software tools, beginning in the whiteboard stage.
"We bring our extensive knowledge of the most pressing needs of companies in the real estate industry, helping them find new opportunities for efficient automation," Harris says. "It makes a major difference in allowing clients to more effectively streamline their operations and workflows."
Ground-up Custom Real Estate Applications
From in-house apps to large-scale platforms, CREModels' real estate technology consultants can work with your team to build entirely new products that meet business challenges and quickly achieve market fit.
Startups with capital and a basic concept often work with us to better understand how real estate stakeholders actually interact with key real estate investment metrics (e.g.: cap rates, loan amortization tables and other basics) based on the specifics of their assets, services, partnership structure and more.
"Redoing, reworking and tweaking products that are in advanced stages of development, or that ran out of steam and are being resurrected, is another service we provide," adds CREModels Co-Founder and Managing Director Mike Jaworski. "Acting in a strategic advisory capacity, we can ensure that your real estate technology offering is relevant for the marketplace."
Real Estate Data Migration
CREModels assists real estate clients with moving from one software provider to another, without losing any data in the process—including extract, transform and load (ETL) processes. These projects typically involve Yardi, MRI and/or ARGUS.
Artificial Intelligence in Real Estate
Our combined understanding of technology and actual real estate workflows translates into value for our clients. While the human dimension is critical, we see the arrival of AI tools such as OpenAI's GPT-4 and ChatGPT, Llama-Index, Whisper, and others as a major opportunity for the real estate industry.
We're actively working with such tools as we explore their potential to add further value to the real estate industry. (We have been involved in a balanced approach to AI for years; see our comments on the importance of human oversight, in GlobeSt's "How AI Is Being Used to Read Leases, Other Real Estate Documents.")
If your real estate company is experimenting with GPT systems, LLMs, text-to-image, sound-to-text or other AI modalities, we can act as a sounding board and implementation partner to overcome challenges and discover new opportunities.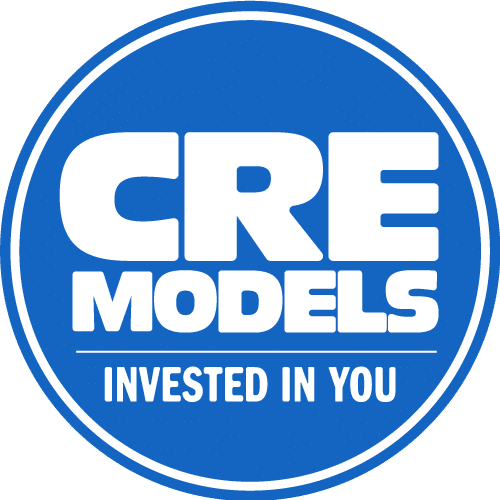 CREModels is Invested in You: People, Clients, Industry & Community
All our financial modeling and due diligence services are completed inside the US by our full-time employees.
CREModels LLC
9800 Fourth Street N
Suite 200
St Petersburg FL 33702