Max Garbus is Director of the Due Diligence Services Practice. He has held numerous roles at CREModels as we grew, since Max was our first employee. He started as a lease abstractor and researcher, then as an analyst, and later developing the training curriculum for all new hires. He quickly applied his extraordinary talents to developing and standardizing processes and procedures, as well as innovative new products and deliverables such as LeaseQC and other businesses within CREModels Ventures. Mr. Garbus has managed projects totaling over $10B in properties across all product types.
In addition to operations, Max plays an integral role in business development and assisting with setting overall strategic goals for the Due Diligence division and providing guidance to Project Managers.
Prior to working at CREModels, he worked at an innovative real estate data analytics company where he trained and managed a team of research analysts delivering accurate weekly reports for foreclosures and loan sales.
Mr. Garbus graduated from the University of Tampa with Honors in Finance where he helped manage the university's equity investment fund.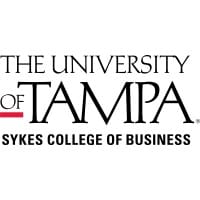 Content Featuring Max Garbus:
Process for CAM reconciliation puts an end to annual 'all nighters' once endured by a Retail Landlord's property management and accounting teams. Download as PDF Incorrectly or never-completed Common Area Maintenance (CAM) and other reconciliations can cost retail landlords tens of thousands of dollars over the life of a single tenant's lease. In extreme cases, that figure…
Read More