Densification: Retail Investors Double Down on Density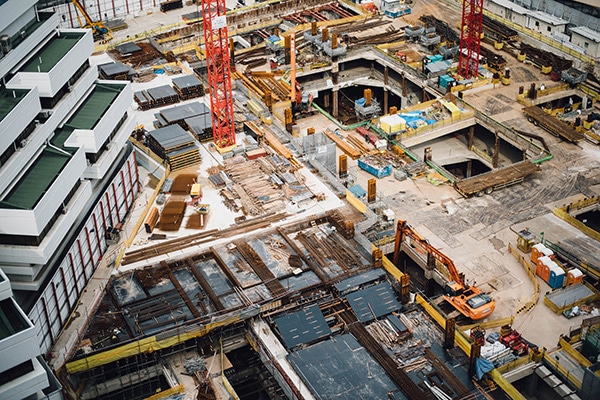 Retail is by no means out of the woods in its battle with Amazon and other online retailers. 2019 kicked off with more Sears stores closings in the wake of its Chapter 11 bankruptcy filing. Despite a last ditch buyout attempt, the retailer had already started shuttering its remaining 142 Sears and Kmart stores last October. And there is expected to be a further surge in store closing announcements in the usual post-holiday shakeout of underperformers.
But despite fears that sent some investors and lenders to the sidelines over the past couple of years, many landlords are upping the stakes on investment to transform malls and shopping centers into live-work-play destinations. The "de-malling" that was all the rage a decade ago has been replaced by a new buzz word – densification. Landlords are taking the lemons they have been handed with empty department stores and turning them into lemonade. They are not just backfilling empty spaces, they are maximizing those footprints and going vertical. At the same time, densification projects are carving out new development sites from surrounding parking lots to increase net rentable square footage or sell parcels outright to other developers.
Landlords are adding alternative uses such as apartments, office space, hotels and entertainment to help monetize underutilized real estate and drive traffic to remaining retail tenants. Examples are piling up from some of the biggest names in retail, such as Simon, Kimco, Westfield and others. For example, Westfield recently completed a new 23-story, 300-unit apartment project at its Westfield UTC Mall in San Diego. Meanwhile, Simon has partnered with Marriott International to add five new hotels at Simon shopping centers over the next several years – bringing the total to 20.
CBL Properties announced in December that it was making significant progress on its redevelopment and densification program to transform its properties into suburban "town centers" as a means to create more energy, traffic and sales. During 2018, the company completed nine redevelopment projects totaling approximately 260,000 square feet that added new uses including restaurants, retail and entertainment. The firm also started construction on three projects totaling approximately 258,000 square feet. One of the most notable projects that kicked off last year is the redevelopment of Brookfield Square in Milwaukee, which will add an on-site hotel and conference center along with a new theater, fitness center and restaurants.
The densification trend goes beyond just reclaiming empty department stores. Landlords are reveling changes that have eased stringent parking requirements which have been in place for decades. Shopping centers surrounded by massive, underutilized parking lots are now able to unlock value in those prime development sites.
Even Walmart is getting into the game. The retailer has announced plans to transform some of its properties to new "Walmart Town Centers" by building new space to accommodate restaurants, entertainment, fitness and/or community space on portions of its parking lots at select properties – all while creating a more pedestrian-friendly setting that also links to its Walmart stores.
There have been plenty of success stories to show that retailers can and are surviving against growing competition from e-commerce. But retailers also recognize that they have to work harder to capture consumer interest with experiences they can't get online. And retail real estate investors are finding that empty big box stores and excess parking gives them a blank slate to re-imagine retail by creating mixed-use destinations that help to drive traffic – and profitability – to properties.