Because CREModels has the best-in-class training program for developing Real Estate Analysts, we tend to hire 80-90% of our people as Entry-Level Recruits and develop them into best-of-breed industry veterans. Make no mistake, the CREModels℠ environment is a fast-paced, high-pressure world where accuracy and speed are of utmost importance. Nowhere else will you find an environment where you can gain a substantial amount of experience in such a short period of time. We work with every conceivable property type and our clients range from individuals who own a single building to the largest REITs and institutional investors in the world. At CREModels we offer entry-level real estate careers where you will truly see everything the real estate world has to offer.
Entry-level recruits are immediately thrust into an environment which provides a substantial amount of experience in real estate due diligence and financial analysis. As a new entrant to the field, you will find yourself working hard along with your peers to navigate the CREModels training program as well as keep up with the rest of the team to meet both the aggressive schedules of our clients and the exacting accuracy required by our Quality Control teams. The work is demanding of your time, patience, and mental abilities. However, if you make it through the program, you will emerge as a fully-qualified Junior Analyst at CREModels with more experience gained in less than two years than most other industry analysts receive in 3x that amount of time.
Upon completion of our training program, you will be able to jump seamlessly between different tools, responsibilities, and property types. In any given day, you may be tasked with any or all of the following responsibilities:
Abstract 10 retail leases
Set up a 30-tenant neighborhood center in ARGUS® Valuation DCF
Audit a client's 10-yr Discounted Cash Flow model in Microsoft Excel®
Perform a documentation review for a new 1,000-lease abstracting project
Use CREModels℠ Excel@CRE™ framework to set up a new Excel® underwriting template
Work with the sales team on a new multi-year due diligence project
Listen in on client calls with Senior Analysts regarding an ARGUS® project
Assist with Quality Control on a 250 lease abstracting project
Even more…
If you think you have what it takes to be a CREModels analyst, fill out the form below and send us your resume and cover letter explaining what you hope to achieve at CREModels℠.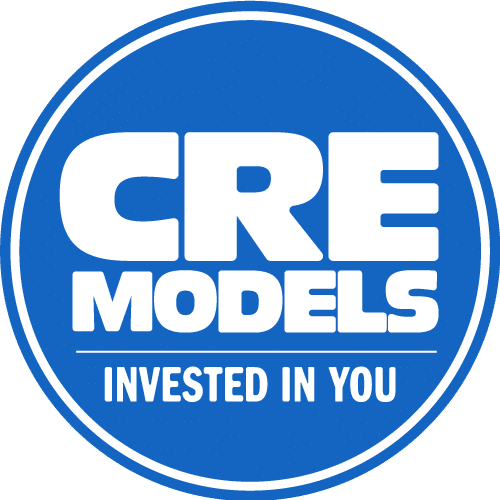 CREModels is Invested in You: People, Clients, Industry & Community
All our financial modeling and due diligence services are completed inside the US by our full-time employees.
CREModels LLC
9800 Fourth Street N
Suite 200
St Petersburg FL 33702