Store Closings Put Co-Tenancy Clauses In The Hot Seat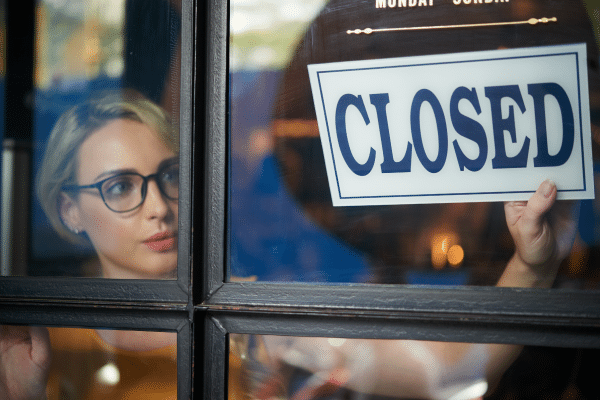 This column on co-tenancy clauses originally appeared on Forbes.com by Mike Harris
The surge in store closures from the likes of Best Buy, Macy's and Toys "R" Us is shining a brighter spotlight on a hidden risk for retail real estate owners, investors and lenders.
Losing a key retail anchor tenant in a shopping center is bad enough. While this creates a big vacancy on its own, the domino effect resulting from co-tenancy clauses and termination rights in the remaining tenants can be financially crippling to them individually and even the entire property. At CREModels, we have worked on billions of dollars of retail real estate over the past eight years, advising owners, investors, lenders and tenants on their portfolios. We frequently see situations where property values are affected significantly by the interactions between clauses found in leases of different tenants at the same property.
The financial success of malls and shopping centers always starts with the success of the tenants, particularly the anchor tenants which are relied upon to drive foot traffic to the entire property. Because of this, tenants that depend upon the anchors often have co-tenancy clauses in their leases. This means that any time a big box or anchor tenant leaves, it may allow these inline tenants to terminate their leases without any penalties. To make matters worse, many tenants also have the ability to leave if the overall occupancy of a center falls below a pre-determined level.
It is easy to imagine how this can combine to create a negative feedback loop where losing a key anchor tenant causes the loss of enough inline tenants to cause the occupancy to drop below the threshold for a big box tenant, which then vacates and triggers the loss of even more inline tenants due to losing the second anchor, and this subsequently allows even more tenants to leave as the occupancy drops even further.
Often these co-tenancy clauses have a grace period that allows the landlord time to backfill empty space. However, tenants may have the right to pay reduced rent until occupancy returns to a minimum level.
It is also important to remember why these clauses exist in the first place. Losing a key anchor tenant in a shopping center can spell disaster for the inline tenants that need the foot traffic anchors generate. These smaller tenants often cannot exist by themselves; they need a strong vibrant center in which to thrive. Centers can lose not only those tenants with explicit rights, but also may lose tenants which simply go out of business.
Backfilling huge spaces is also becoming an issue as the larger format stores become less popular among retailers. (See our post on Bon-Ton.) These spaces are frequently being broken up into smaller sections and often include non-retail uses, especially at large struggling malls.
Certainly, many owners and lenders learned some harsh lessons during the recession with store closures and vacancies that resulted in a spike in shopping center bankruptcies and foreclosures. Given the volatility in the retail market, property owners and lenders are working to shore up defenses. Property owners are assessing risk exposure for retail properties that might very well have stores that go dark. Those risk assessments also are factoring in potential collateral damage caused by co-tenancy clauses.
It is important for property owners and investors to conduct a thorough assessment at the property level and through their broader real estate portfolio to identify the risk exposure to retailers that are closing stores out of necessity, and also recognize the potential multiplier effect that could exist from co-tenancy provisions. There are several tools that can assist in that analysis, and stakeholders may be surprised at the results.
One of the best tools to have at your fingertips is an abbreviated co-tenancy and kick-out performance matrix, which allows you to quickly see how these effects can compound in a worst-case scenario. We recently looked at a property with three anchor tenants, which was originally over 95% occupied. If two of those anchors were to leave, the property could lose half of its inline tenants due to the effect of co-tenancy and occupancy requirements.
Correctly understanding your risk and exposure to these effects is also crucial when negotiating new leases. It is easy to enter into a long-term leasing relationship without considering co-tenancy or occupancy concerns because most pro forma analyses anticipate growth and good times ahead. However, making sure to stress test against potential problems can make a big difference in underpinning the value of a shopping center if the market turns.
Co-tenancy is yet another risk to consider in what may already be a precarious year ahead for retailers. Most industry sources agree that 2017 was a near record year for store closings and retailer bankruptcies with a final tally that exceeded fallout that occurred during the height of the recession. Dozens of retailers shuttered thousands of stores in 2017, and the wave of store closings is expected to be even bigger in 2018, according to Cushman & Wakefield. The firm is predicting that another 11,000 U.S. stores will close this year.
The current volatility in the retail market reinforces the need for shopping center owners, investors and lenders to conduct thorough risk assessments. As recent history has shown, the loss of a major retailer can present challenges, as well as opportunities to reposition a property and raise the value. Being aware of potential risks helps owners and lenders to stay ahead of the curve, instead of behind the eight ball.