Tampa Opportunity Zones – Interactive Map
Use our Interactive Opportunity Zone Map to evaluate opportunities and perform site selection in Qualified Opportunity Zones in the Tampa Bay Area. The box in the upper-right corner of the map allows you to quickly enter an address to see if it falls within a Census Tract which is a Tampa Opportunity Zone.
We have added parcel data for Hillsborough and Pinellas counties for your convenience. Click on a parcel to view the acreage, address (if available) and owner.
Clicking on a specific Census Tract will open a popup window showing you information about the type of Qualified Opportunity Zone, the Census Tract information, as well as demographic data such as population, population density, number of households, average household size, and occupancy (total housing units, vacant units, owner-occupied units, occupied rental units).
Charts are shown in each census tract popup window for occupancy and population data.
NOTE: The parcels show up only when you are zoomed-in to the neighborhood level or closer.
Look below the map to see which information is included.
Want to see another market? Let us know at oppzones-parcels@cremodels.com.
Don't forget to check out our Qualified Opportunity Zone Resource Center for Real Estate Developers
Here is a diagram showing how to use the map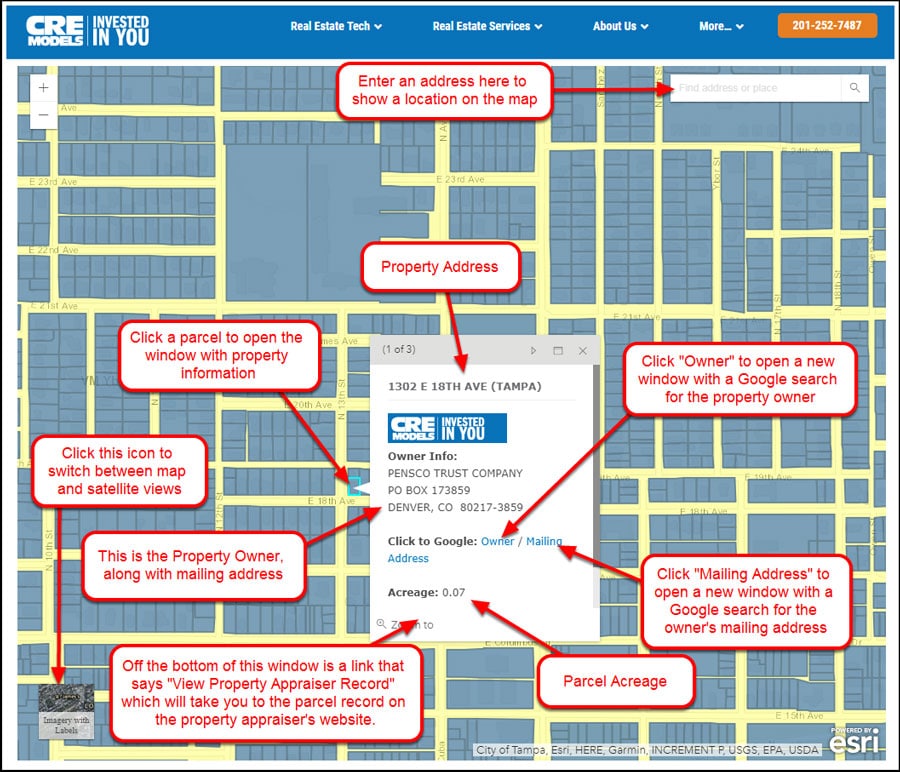 ---
Subscribe to our blogs to get updates on Opportunity Zones and other topics relevant to real estate developers and investors.