Yes, we answer the phone! Call us today!
Our expert team will craft and iterate deal structures that are trending and relevant to the risk profile of the offering. We produce institutional quality marketing packages and pitch decks to ensure successful investor presentations and road trips.
Our proprietary technology platform, The CRE Suite, allows us to integrate financial models for funds, investment opportunities, and development projects directly with marketing materials to drastically increase efficiency and reduce turnaround times.
Contact us today to find out how we can help your Real Estate Private Equity Fund, commercial or multifamily investment opportunity, or ground-up development project raise capital.
We operate in an industry built on trust. We feel you can only do this with communication lines that are open and staffed by people who know what they are talking about.
At CREModels you always talk to a human!
Outside business hours? Just want to drop us a line and let us get back to you later? Then fill out the form below. If we are awake and the internet is on, you should hear back from us pretty fast.
Talk to a Person:
(201) 252-7487
---
Corporate Headquarters
100 Second Ave S
Suite 205-N
St Petersburg FL 33701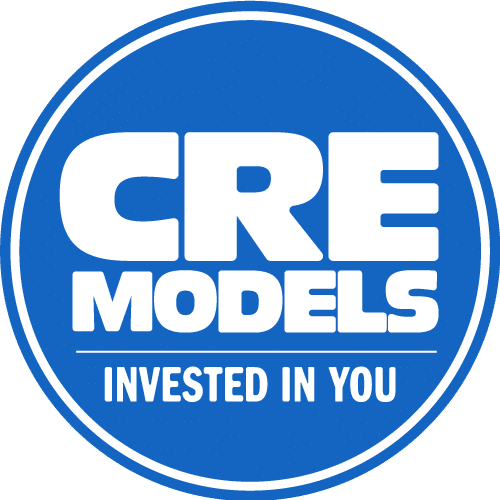 CREModels is Invested in You: People, Clients, Industry & Community
All our financial modeling and due diligence services are completed inside the US by our full-time employees.
CREModels LLC
9800 Fourth Street N
Suite 200
St Petersburg FL 33702