CREModels team of expert real estate analysts specialize in providing rigorous financial analysis using ARGUS® Valuation DCF, ARGUS® Enterprise and ARGUS® Developer. Because of our constant immersion in valuation procedures with ARGUS® Software, we have an unparalleled understanding of the ARGUS® modeling process. Many of our clients find that it is faster and more cost-effective to outsource the creation of ARGUS® models when in-house analysts are overloaded or focused more on tweaking existing ARGUS® models.
This is valuable to both institutional investors with a large installed base of ARGUS® users and smaller private clients who lack an ongoing need to use ARGUS® on a regular basis. The time and energy spent in the training process is better spent in other areas, yet the insight gained from ARGUS® is invaluable.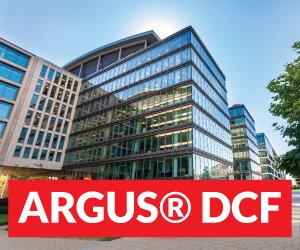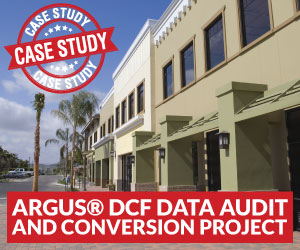 Case Study: ARGUS® Valuation DCF Audit and Data Conversion
Our Client, a publicly-traded national shopping center REIT, uses Cougar Software for Property Management, which generates reXML files suitable for importing into ARGUS® Valuation DCF. In this particular case, the Client was confronted with over 100 reXML files they needed batch converted into ARGUS®.